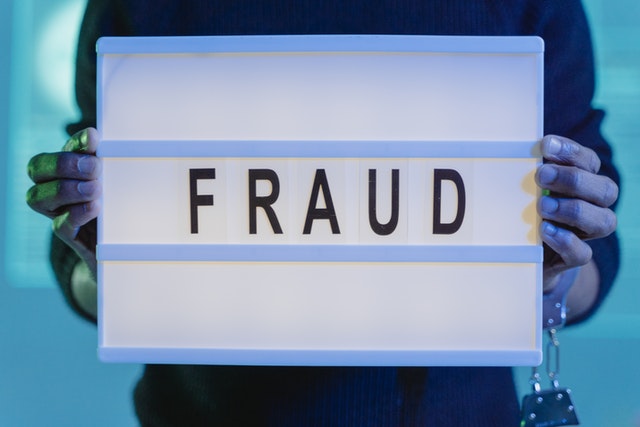 There are a lot of job opportunities out there, but not all of them are legit. When some branded businesses come across your page, you hit the pause button. You may ask yourself if the business is legit, a scam, or a pesky MLM. If it's an MLM, you tend to move on, but not everyone. People get tricked into joining MLM schemes every day, and while not all of them are bad, some are. If you're looking to find out which ones are on the wrong side of the law, check out these 5 MLM companies that are facing lawsuits.
1. Paparazzi:
Paparazzi is a popular jewelry MLM. Pieces cost $5, which is a huge draw for customers who love to accessorize. While they have some neat pieces to choose from, false advertising got them in hot water last month. In April, a class-action lawsuit was proposed. The members of the lawsuit suggest that even though Paparazzi advertises its jewelry as nickel and lead-free, that is not the case. Not only did an independent lab find these substances in the jewelry, but they also found dangerous levels of arsenic and cadmium. 
2. LuLuRoe 
LuLuRou has made headlines for the last couple of years. The new docuseries on Hulu shed light on their behind-the-scenes business practices. Not only did we hear from the CEO, but disgruntled employees and customers got to voice their concerns. Damaged goods and weird prints were among some of the complaints, but not what ultimately brought them to court. The state of Washington filed suit against the company because of its pyramid scheme business model. To date, they have had over 50 lawsuits filed against them. Yikes! 
3. Isagenix 
Isagenix is a popular wellness brand. The company makes mal replacement powders for weight loss. One of the company's most popular resellers filed suit with the company in 2021 after becoming ill. Upon further examination, she found that the replacement powders were over-fortified. This caused her to overdose on vitamins and minerals, leading to abnormal heart rhythm and depression. Replacement meal products were recalled in 2020 and 2021 after several more reports of illnesses related to the product. 
4. Rodan + Fields
Rodan and fields are a beauty-branded MLM. They have all kids of skin care products that will help rejuvenate, firm, and hydrate your skin. While the company has many luxe items to choose from, one product got them in hot water. Rodan + Fields Lash Boost was supposed to strengthen and condition lashes. Instead, three lawsuits claim a key ingredient, isopropyl, was responsible for iris color change and ocular irritation. They also noted that the company failed to communicate the potential dangers of that ingredient. Though they initially denied the allegations, they settled.
5. Herbalife 
Herbalife helps you balance your nutrition with several wellness products including meal replacement shakes, tea, and vitamins. Just recently, the company settled a RICO lawsuit in federal court but has a number of them in the books. They have been involved with several class actions, been sued by former distributors, and fined by the FTC. They have a payout that can touch a billion dollars. That includes the RICO suit, a $123 million payout to the Department of Justice and SEC, $200 million to the FTC, and several payouts in other suits.
These are just a few MLM companies that are facing lawsuits, but you can find several more in the posted video. 
Read More 
The Pros and Cons of MLM Programs
Yes, Work From Home Scams Still Exist: Here's What You Should Know
Come back to what you love! Dollardig.com is the most reliable cash-back site on the web.  Just sign up, click, shop, and get full cashback!